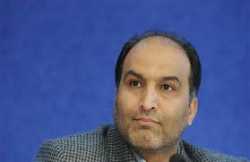 "Notes"
How is the music therapy program?
By: Dr. Majid Amraei (university professor and art therapist)
Initially, the therapist seeks to define the motives and goals of the music therapy process and then slowly prepares him for a psychotherapy ("music therapy"), which we call "readiness", based on the style of the therapist.
For example, gadgets are not always there, and the therapist may perform melodies using musical noises (for sounds produced by his mouth), these simple acts can be part of an alliance or an element to reduce individual tensions and Strengthening interpersonal and group relationships to build mutual trust between clients and therapists.
In the next step, the "rhythm of consciousness" process is ongoing, which is repeated at the center of the show in central Iran (2013-2018), which includes breathing rhythm sessions, rhythmic rhythmic rituals sessions, speech math sessions (phonetic), training sessions focusing and Session "Rhythm of Feeling".
Some therapists use different, sometimes unusual, objects, such as a balloon with a diameter meter to increase awareness of the body and the environment.
The therapeutic motions (music therapy and dance) allow you to re-discover your anatomy and, after completing your assessment, turn your feelings and thoughts into your body, emotions and thoughts that you can learn about the discoveries and Learn emotions Speaking during the work, these exchanges can lead to awareness and guidance of the next steps in the process of outsourcing customers.
Usually in music therapy sessions with clients, therapists in a safe environment and in the form of group activities, using a wide range of tools or music (or vocals), strives to "physically" and "subjective" customers aspect. Different species of herbs increase.
"Attention" and "Focus", "Movement and Phonetic Upgrade" (rhythmic coordination) increase the "aspects of thinking" and "reasoning". Finally, moving toward an appropriate response to physical and psychological performance is the most important goal of music therapy (Amiri 2000).
In this way, "Therapist Music" works by providing a comfortable and relaxed environment for customers to release emotional processes and behaviors. "Overlap" and "convergence" are two important goals in this therapeutic process. Amiri 1388)
It is necessary for a person to have music experience in music therapy sessions, and only need to listen well and express their attention to the "voice of the interior" and their reactions in accordance with what is happening.
In these meetings, using musical capacities in "therapeutic interventions," we can solve problems and reach our rehabilitation goals. In this "therapeutic relationship," we defined a specific program and created a space suitable for group activities. The power of many mental failures has improved.
Music Therapy is one of the methods of "phonetic and expressive therapy" that includes the audio process that music therapist uses from music and all aspects of "physical", "emotional", "psychic", "social", "aesthetic" and "spirituality" "- Try to help improve the physical and mental health of users.
Music therapy is "cognitive function". This (non-pharmacological) approach seeks to explain individual behaviors by studying the ways in which they listen, interpret, interpret, and use their information and can be used in non-pharmacological treatment. It strengthens motor skills, emotional growth, social skills, and improves people's quality of life.
Improving individual health using past experiences, using handmade tracks, listening to music, reading poetry (standing up and moving) is another benefit to music therapy.
Music therapy can help in almost all areas and social professions.
Some common practices include: "Increasing the level of interest in work" (strengthening communication skills, motor skills, etc.) in places where people with special needs are kept (written exercises, singing and listening, and Preservation) in nursing care centers with exercise (orientation, physical and physical exercises and relaxing exercises) with people who have problems after stroke and stroke (physical and verbal rehabilitation) as well as in hospitals, cancer treatment centers, schools Refugee centers, alcohol and drug users, improving hospital conditions at centers and others can be used in their own right.
In the music therapy sessions, after assessing the strengths and needs of the patient, the treatment team is recognized by the team to attend the music therapy sessions and then invited in a scheduled program to attend the sessions.
Subsequently, in practice sessions, it is a good way to support people experiencing problems, physical and mental rehabilitation and concentration exercises, memory enhancement, facilitation of physical and mental functions, increased communication motivations, emotional support for patients and their families And provide appropriate strategies for "expressing feelings", including the activities of music therapy sessions.